Process Explorer
Enhanced version of Task Manager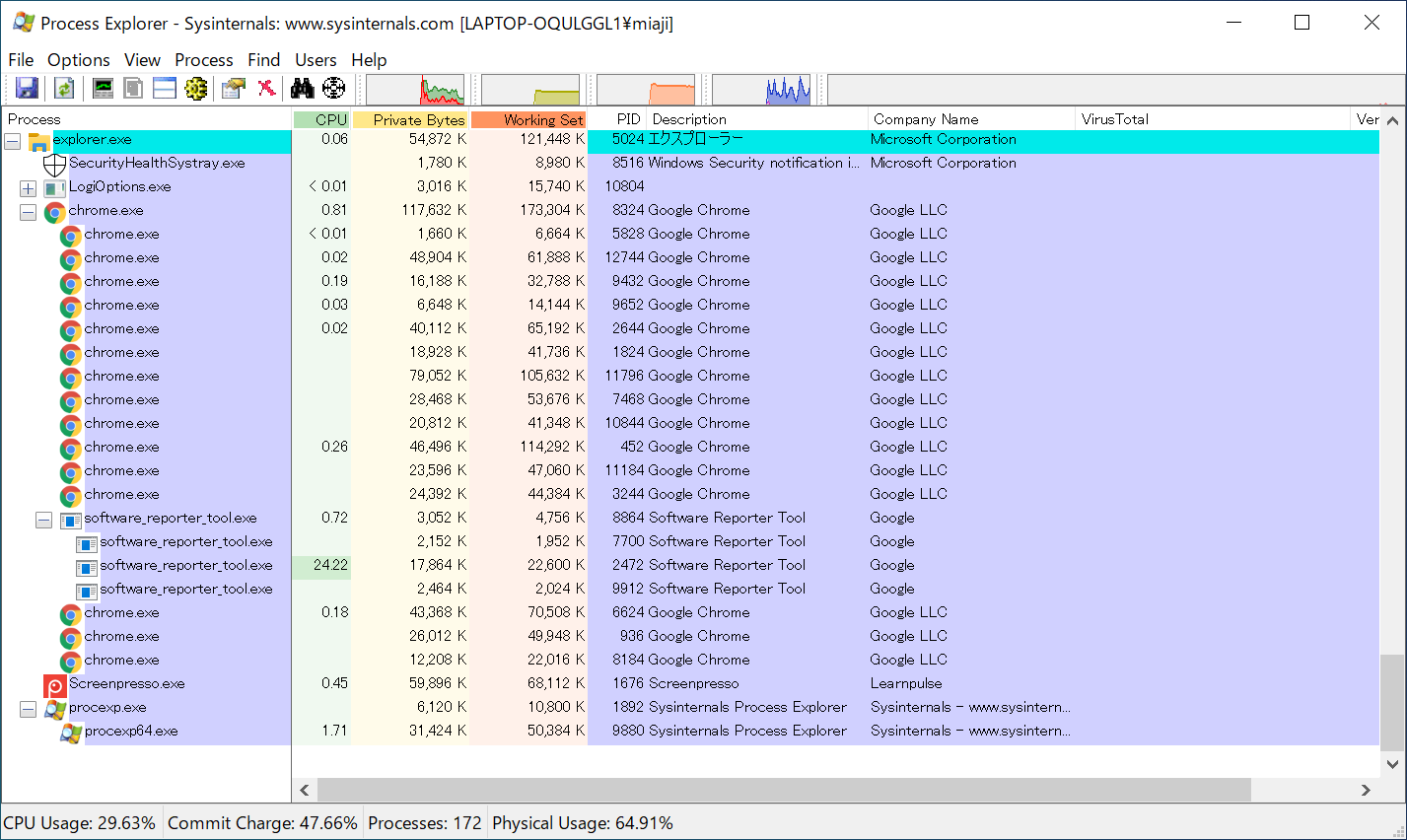 YouTube
Click here for a video explanation.
Official
https://docs.microsoft.com/en-us/sysinternals/downloads/process-explorer
How to launch
Find Handle or DLL
A powerful feature that allows you to search for processes that are using a specific handle or DLL.
It can also identify the Application that is opening the target file or folder.
Example
Click "Find Handle or DLL…" in Find.

enter the name of the DLL or Handle you want to find, and click the "Search" button.
As a result, you can find the related process

Find Window's Process

By dragging and dropping this icon onto the window of the application, you can identify the process.
For example, if you know the Window but not the process name, you can use this.
Options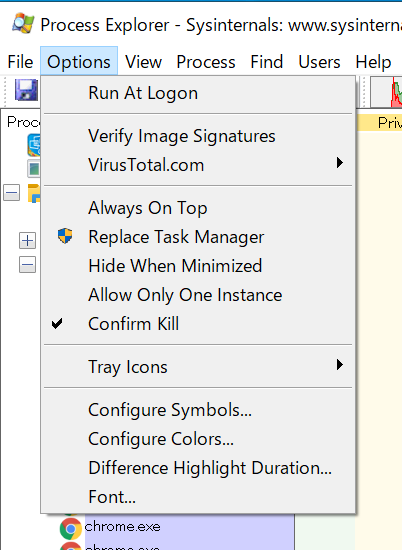 | Item name | Description |
| --- | --- |
| Run At Logon | Autostart Process Explorer when the user logs on |
| Verify Image Signatures | Enable to verify signatures |
| VirusTotal.com | Scan for viruses at VirusTotal.com |
| Always On Top | Make Window Topmost |
| Replace Task Manager | Replace Task Manager with Process Explorer |
| Hide When Minimized | Don't show icons in the taskbar when the window is minimized |
| Allow Only One Instance | Only one Process Explorer can be started |
| Confirm Kill | Whether to confirm when stopping a process |
| Tray Icons | Set the icons to be displayed in the tray |
Reference Links
Windows Sysinternals Primer: Process Explorer, Process Monitor and More